Michael Phillips Tours the Garden State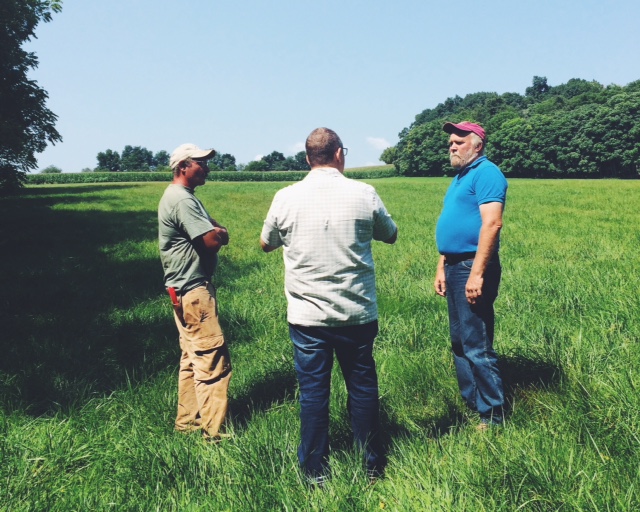 Our (literal) field trip into the life of a farmer began as any true farmers would – at the rise of the sun. Michael Phillips, our holistic orchard consultant (whom we have bragged about before) met us at our first potential site located in the western most part of New Jersey in Warren County. Our quest; to find the most opportune home for our Harrisons, and the future heritage NJ apples we plan to bring back. Michael traveled all the way from his completely holistic Orchard in northern New Hampshire called Lost Nation Orchard to see what the garden state has to offer.
A number of weeks ago, Michael connected us to an incredible student of his Peter Tischler. Pete has a true passion for farming that is a rarity these days. He shares a beautiful farm in Asbury, NJ and has agreed to work our orchard as well. The reunion of these two holistic farmers was quite exciting to see, and it was easy to be jealous of the cool farmers club we were clearly not a part of yet. Michael and Pete have a lifetime of experience working the land, and their intuition when observing each tree is incredible. Michael directed us to manipulate our branches to grow outward, because he could tell our trees were going to be 10 feet high at the rate they were going. His wisdom was very welcomed as it was clear we had no idea what we were doing.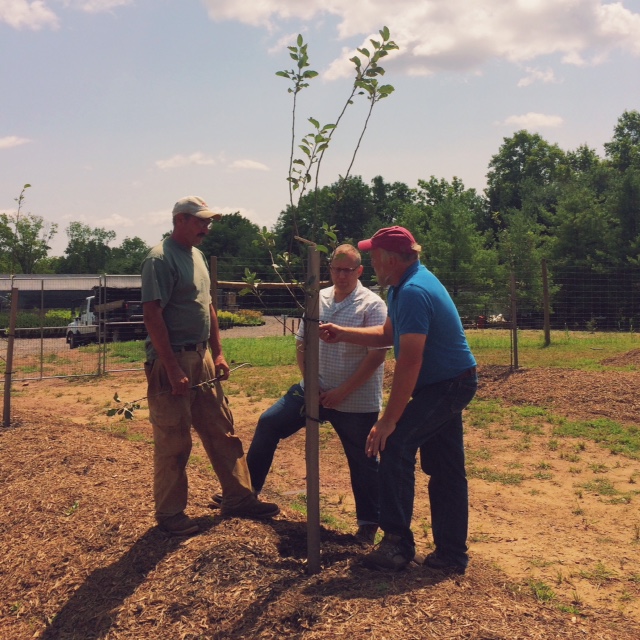 We voyaged across cornfields, along rivers, through the New Jersey Highlands and beyond. The Highlands of New Jersey is an area of interest for New Ark Farms. It has incredible natural resources, and the community is working hard to preserve it. There is a growing network of Highland farmers creating an agricultural hub that we would love to be a part of.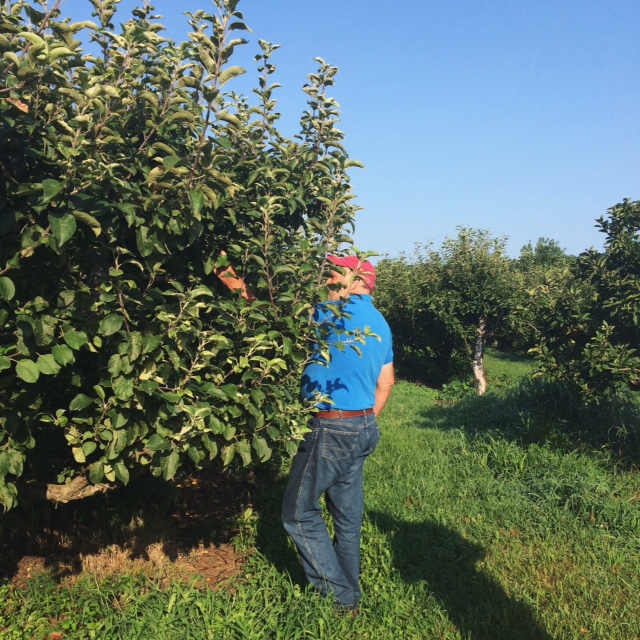 We ended the day at around 5 pm on Pete's farm eating organic Chinese pears strait from the tree and drinking Pete's homemade blueberry wine.