Warehouse Fulfillment Center
Situated in the Ballantine Brewery, the Ironbound site of one of the nation's most iconic historic beers, New Ark Farms began its operations. Although still evolving the business model, we felt it best to start working with our partners as quickly as possible to better understand the needs of the community.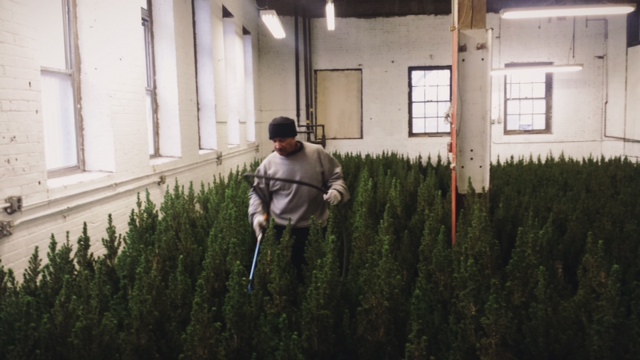 Our first initiative was to act as the fulfillment facility for Back to Nature Home and Garden's online retail operation. We were tasked with assembling a line of "living gifts" (decorated table-top Christmas trees, terrariums, potted bulbs, etc.) and shipping them throughout the country. Though we were not engaged in the kind of powerful work we intended for our team, the fulfillment center was a critically important learning opportunity. We evolved our business plan on a daily basis in response to the specific hardships surrounding the parole system and the realities of reentry.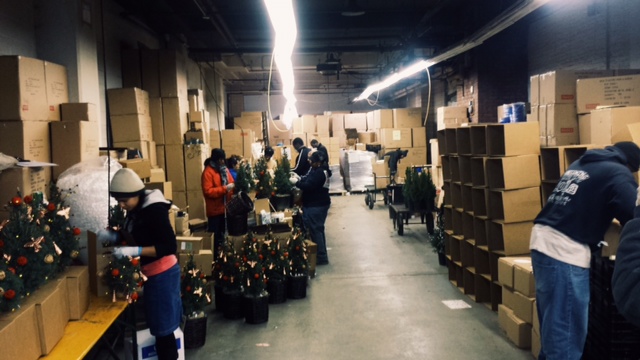 The fulfillment center became the seedling to grow the ideals of New Ark Farms, and establish a deeper relationship with our partners, The Prodigal Sons & Daughters. It was in this warehouse where the Prodigals taught classes twice a week and we continued to hone our soft-skills curriculum to the specific needs of our employees. By working, learning, and eating together, we quickly became a small example of what we hoped the greater community could become.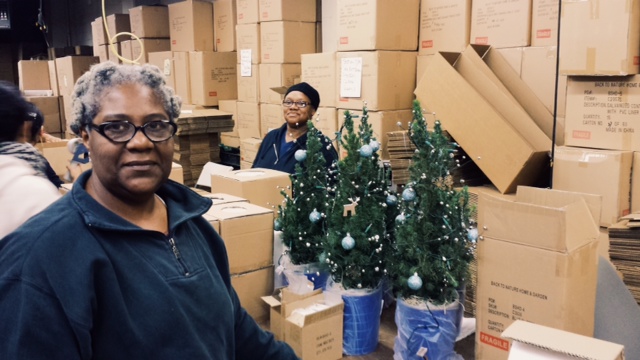 In addition to forging our partnership with the Prodigals, one of the most valuable and unexpected benefits that came out of our warehouse operation was our close collaboration with the City of Newark's Sustainability Office. In response to our commitment to community development and re-entry, they were eager to help further develop our unique business model. In one of our many worksessions, Newark's Sustainability Director, Stephanie Greenwood, challenged us to reintroduce the historic pride of Newark, the Harrison cider apple. Once we figured out what that was, it became obvious that it was the perfect enterprise for us to take on.